In addition to be the world's largest manufacturer of pallet trucks, Noblelift is known for engineering and manufacturing reliable, efficient, electric powered material handling equipment designed to help enhance operator quality of life with enhanced ergonomics and is made with intelligent logistics that help increase warehouse efficiency.
Noblelift offers a wide array of quality-built high performance, low maintenance, electric forklifts including, manual stackers, lift electric pallets trucks, reach trucks, order pickers, and electric rider forklifts.
With the rise in e-commerce business, there is an even greater demand for electric warehouse forklifts and material handling products to meet the supply chain needs.
Southwest Materials Handling Company is proud to offer the Noblelift line electric lift truck options for our warehouse and distribution customers.
Electric 3-Wheel Forklifts
Electric 4-Wheel Forklifts
Order Pickers
Electric Stackers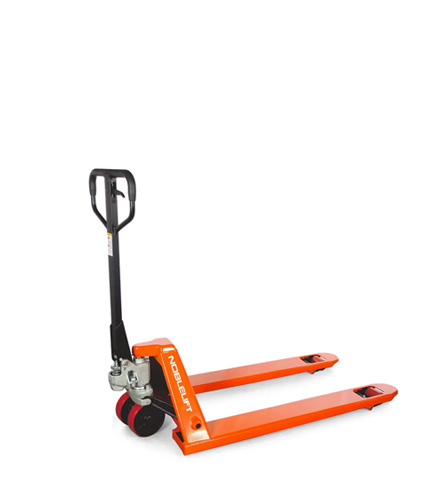 Hand Pallet Trucks
The EDGE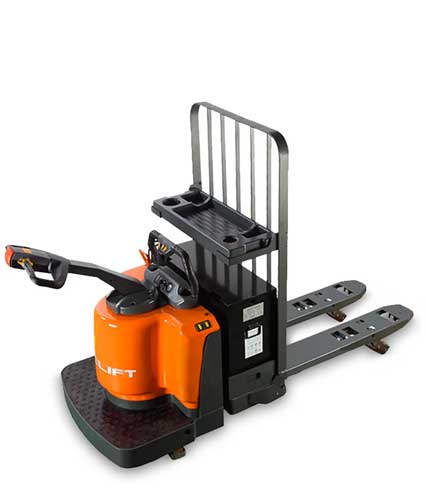 Pallet Jacks
No matter what you're lifting, stacking or storing, there is a Noblelift perfectly suited for the job at hand with 6 categories and more than 300 different models with loads, capacity from 200 lbs. to 11,000 lbs., and lift heights up to 40 feet, there is sure to be a model sure the tackle most any application you might require.
The newest equipment product arrivals from Nobelift include built-in lithium powered technology for super-charging benefits, maintenance elimination and cost effectiveness.
This innovative product line of intelligent logistic order pickers, counter-balanced stackers and reach trucks, reduce energy consumption and increase safety.
Whether you are interested in lithium powered technology or traditional electric powered forklifts and lift equipment, contact Southwest Materials Handling Company today for a free professional site survey to help optimize your warehouse or distribution center.